Singapore-based companies Matex International and Mega Crystal form Matexmega Pte Ltd to expand into new industries
2023/03/03
---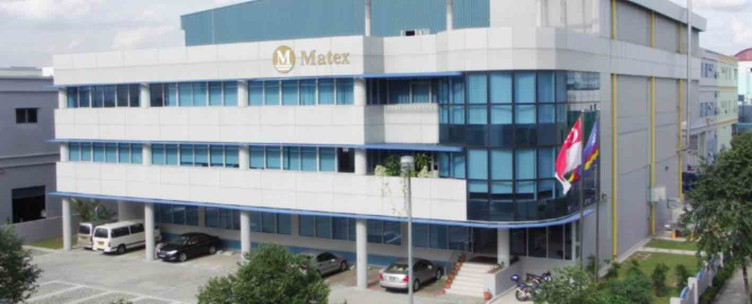 On March 1, 2023, Mega Crystal Biotechnology Singapore Pte. Ltd and Matex International Limited announced their joint venture company, Matexmega Pte Ltd. The new company aims to develop material analyzers for a range of industries, including semiconductor, printed circuit board (PCB), automotive, healthcare, and agriculture.
Matex International Limited, a Singapore public listed company, has extensive experience in general wholesale trading and the formulation, manufacturing, and sales of special chemicals, with a focus on dyestuff and auxiliaries for the textile industry. On the other hand, Mega Crystal Biotechnology Singapore Pte. Ltd is a start-up company that specializes in NIR measurement solutions to analyze material compositions for end-users. The company has revolutionized NIR sensing architecture and currently offers the most accurate, high-resolution, and long-range sensors in the market.
The joint venture between Matex International Limited and Mega Crystal aims to leverage Mega Crystal's technological breakthrough in NIR sensing architecture with Matex International Limited's expertise in production, formulation, and distribution. The companies aim to leverage both resources to accelerate market development and penetration.
One of the primary targets for the new company is the semiconductor industry, which has seen exponential growth in recent years. The real-time chemical analyzers developed by Matexmega Pte Ltd will help the semiconductor industry to improve manufacturing efficiency, reduce chemical solution costs, reduce chemical wastes, and increase product quality. Additionally, the company plans to expand its reach to other industries such as automotive, healthcare, and agriculture.
The joint venture has been met with enthusiasm from both parties. Mr. Alex Tan, the CEO of Matex International Limited, stated that "We are excited to partner with Mega Crystal and bring their revolutionary NIR sensing technology to a range of industries. This joint venture will allow us to diversify our business and enter new markets while staying true to our core competencies."
Similarly, Mr. Hiro Ting, the CEO of Mega Crystal Biotechnology Singapore Pte. Ltd, expressed his excitement about the partnership. "We are thrilled to work with Matex International Limited to bring our technology to new industries. We believe that our sensors can revolutionize material analysis technology, and we are excited to see the impact our technology can have in the semiconductor, automotive, healthcare, and agriculture industries."
Matexmega Pte Ltd is expected to begin operations in the second quarter of 2023.
Back to list