Products
● Mega Crystal Ltd is the ODM/OEM developer of the highly advanced material sensor using the latest spectroscopy technology developed in-house. Mega Crystal Ltd invent and manufacture various industrial and consumer application-specific material sensors and formed alliances with several global leaders in the consumer and industrial domain.
- Compact and robust industrial design
- Penetrates thick fruit skin to measure dry matter (eg. Avocado)
- Nutrition analysis
- Brix analysis
- Bluetooth connection with mobile phone
- Offer mobile and cloud platforms connected for database update/upgrade, big data analysis, and precision farming requirements.
- Integrates the latest semi-conductor lighting and molecular sensor technology for consistent accurate measurement and product reliability.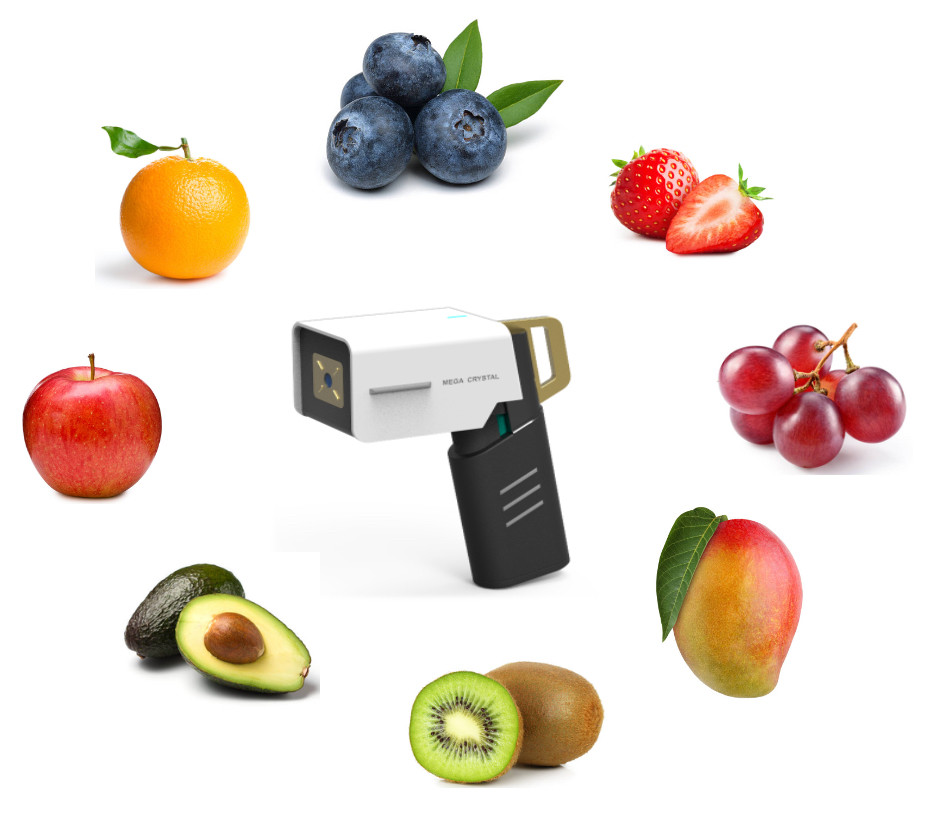 For other applications please click the YouTube link below